Select a class title below to go to the description.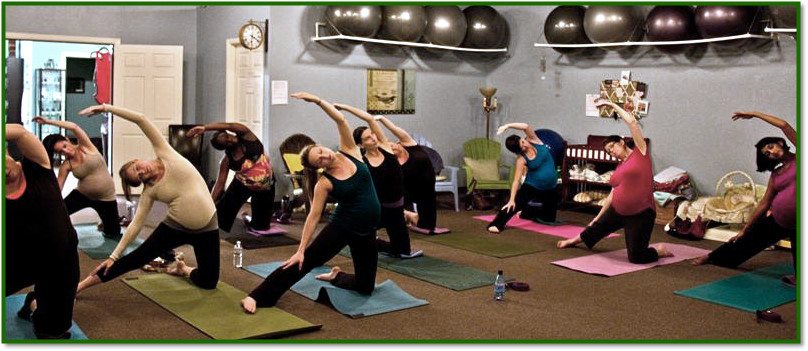 Prenatal Yoga Classes
(NO PRE-REGISTRATION JUST SHOW UP FOR CLASS!)
LOCATION
DAY
CLASS TIME
Roseville
Tuesday & Thursday
6:00 pm - 7:00 pm
Sacramento
Monday & Wednesday
6:00 pm - 7:00 pm

Herself Moms has designed a Prenatal Yoga class to prepare the expectant mom physically, cognitively, and emotionally for the process of labor. Many of the yoga positions that are taught are also amazing positions to use in labor. Moms will learn positive positions for labor and pushing, breathing techniques and various tools that can be used during her labor. Our class also prepares the expectant mom who is scheduled for a Cesarean how to use the breathing techniques to calm her mind and emotions before and during surgery. Moms who faithfully attend class attest to being stronger for labor and feeling as if their recovery was easier. Herself Moms also thrives on building a community. We encourage moms to share in each others journey. Moms come to class for a variety of reasons but always end up making great friendships that last through pregnancy and long into the postpartum season.



WHAT TO BRING TO CLASS:

a yoga mat and water
| | |
| --- | --- |
| Cash or Check Prices | Credit Card or Debit Card Prices |
| Drop in $16.00, drop-in's welcome | Drop in $20.00, drop-in's welcome |
| 4 class pass $50.00 | 4 class pass $55.00 |
| 8 class pass $80.00 | 8 class pass $85.00 |
| 12 class pass $115.00 | 12 class pass $120.00 |
**Payment for class takes place at the studio


I started going to prenatal yoga at Herself Moms at the beginning of my second trimester. The class helped me slow down and focus on me and my baby, and focus on being and staying healthy throughout my pregnancy. Julie is an incredible resource and support for all things pregnancy related, and her Tips and Tools for Labor class was exceptional. The class helped me feel more confident and comfortable and I approached the end of my pregnancy, and perhaps most importantly it helped prepare my husband for what to expect during labor, and how best to support me. - Allison
Herself mom's was an absolute saving grace for my pregnancy. I started prenatal yoga with a friend when I was only 8 weeks pregnant. I went weekly for a few months and then work got busy. Every week I was devastated when I couldn't make it. Around 26 weeks pregnant I made it back I again and went almost weekly until I was about 37 weeks. Then two times a week it was! Julie and the girls provided so much support and laughter I don't know if I would have survived without them! I went to yoga on a Thursday night (in early labor) and by Friday the next morning, I was in an active labor. I completely believe that Julie's yoga classes and her "must have tools for labor" is why I had a beautiful uncomplicated natural birth of my first baby (and a week early)! Thank you for the love, support, and laughter your studio provides. My family wouldn't be the same without you! - Ashley

---
Postpartum Exercise Sculpt/Barre Classes with Baby... or without!!
(NO PRE-REGISTRATION, JUST SHOW UP)
LOCATION
DAY
CLASS TIME
Roseville
Tuesday
11:00 am - 12:00 pm
Roseville
Friday
11:00 am - 12:00 pm
~ NO CLASS 4/28
Roseville
Friday Classes 3/17 & 4/21
10:30 am - 11:30 am

Sacramento
Wednesday & Friday
11:30 am - 12:30 pm
Getting back your pre-baby body can be fun! This class encourages moms to bring their baby to class. However, moms do attend without baby's and that is just fine too. For those packing the extra wee person we have blankets, saucers, bouncers and swings for your use. During class moms will be introduced to such techniques as the Barre Basic's Method, Pilates Mat routines, use of the Bender Ball, use of free weights, bands, gliders and exercise balls. This well rounded program will build strength and stamina. Often times moms are stronger and more toned then they were pre-pregnancy. Our facility has air-conditioning in the summer and heat in the winter, so no need to fight outside elements, come on in we make it easy to enjoy an awesome work out. This class is a great way to meet other moms and have a great time!
WHAT TO BRING TO CLASS:
a yoga mat and water
| | |
| --- | --- |
| Cash or Check Prices | Credit Card or Debit Card Prices |
| Drop in $16.00, drop-in's welcome | Drop in $20.00, drop-in's welcome |
| 4 class pass $50.00 | 4 class pass $55.00 |
| 8 class pass $80.00 | 8 class pass $85.00 |
| 12 class pass $115.00 | 12 class pass $120.00 |
**Payment for class takes place at the studio
Postpartum sculpt was a great way to get back in shape after I had my little girl. The class is developed specifically for new moms, and being able to bring your baby leaves you no excuse not to go! In addition to getting back into shape, it's really helpful in those first few month to have a "safe place" to go as a new mom... it helps you get out of the house and connect with women who are in your same position. You don't have to worry about your baby crying, needing to be fed or needing a diaper change -- it's all acceptable and expected at postpartum! - Allison
I really enjoy the post sculpt class. Every time I go to class, I feel like I am getting a great workout and getting stronger! I have met many other moms and some great friends from the class. Not only does my son get to spend time with other little ones, I get helpful advice and am able to share advice with other moms. Julie is a great teacher and motivator! My body definitely would not be where it is today without this class. I would recommend this class to any mommy wanting to get their body in shape after having their little bundle of joy. :) - Ashley
"Julie's postpartum class is a butt kicker! But a good one! You will definitely lose all your baby weight if you come regularly, and you should! Getting out of the house with a little one is sometimes necessary to keep your sanity and Julie keeps her studio totally accommodating for those new infants, as well as those older ones. She has designed such a fun class that keeps your attention while getting your heart rate up. Plus you get your Julie fix! It's wonderful to keep in touch with Julie after your baby is born by being able to continue attending a class with her. She is such a fun and friendly lady."
-Natalie Johnson

---
Women's Fusion - Sacramento Location
MONDAY'S ~ 7:30 pm - 9:00 pm
Take this time to focus on you. Whether you are coming to class after a full day at work at the office or at home, Herself Moms desires to offer a place where you can disconnect from your daily responsibilities and give your mind and emotions a break. During our class participants will warm up with techniques from the Barre method and strengthen abdominal muscles with use of the Bender ball and gliders. We will then move through a series of Hatha yoga postures and flows, working with our breath which will help strengthen muscles while increasing flexibility. The last part of class will focus on introduction of new poses and stretching. Modifications will be taught and all levels are welcome. Class ends with a 10 minute final relaxation. Give yourself this gift of once a week and you can rejuvenate your body, your mind, and your emotions to be your best. Baby's are welcomed to this class, but at final relaxation time if baby is not sleeping mom must move with baby to our nursing room.

WHAT TO BRING TO CLASS: a yoga mat and water


| | |
| --- | --- |
| Cash or Check Prices | Credit Card or Debit Card Prices |
| Drop in $16.00, drop-in's welcome | Drop in $20.00, drop-in's welcome |
| 4 class pass $50.00 | 4 class pass $55.00 |
| 8 class pass $80.00 | 8 class pass $85.00 |
| 12 class pass $115.00 | 12 class pass $120.00 |
**Payment for class takes place at the studio
"Women's yoga class at Herself Mom's is so amazing. Being at stay at home mom, it is rare that I get time just to myself with no kid interruptions. One of my favorite escapes is Thursday night women's yoga at Herself Mom's. I get to go and be just me from 7:30 till 8:45 (with a final relaxation). I don't have to be a mom or a wife for that time. Not only is this relaxing but it is a good work out to help my post baby body go back to normal. I leave the class feeling rejuvenated, relaxed and ready to take on the kids again. The work out and company is awesome. Julie is so great; she has a way of making you enjoy the work out. I hope everyone that needs a little break for the life of a mom will join us Thursday nights; it truly is a great time." - Jenna
"It was great to meet you! I'm sure you get this all the time, but I just wanted to say that I had such an amazing experience at your class and am so thankful to have found Herself Yoga...what a jewel your class is! I love your energy, your positive attitude, your teaching style, and how absolutely welcome you made me feel." Thank you so much.-Christina

---
Sweet Pea Yoga Series
(Age of Sweet Pea limited to precrawlers ~ PRE-REGISTRATION IS A MUST!)

Come and enjoy our "Sweet Pea Yoga Series," offered at Herself Moms, where you and your lil' "Sweet Pea" will have the opportunity to explore yoga postures, stretching and an interactive workout, allowing for bonding and connection between you and baby! Babies are incorporated into the class both as observers and as active participants- offering caregivers the chance to work out, utilize deep breath
work and engage in relaxation.

Herself Moms offers an inviting, baby friendly atmosphere, with carpeted flooring, soft lighting, a diaper changing station, a breast-feeding area and at hand bouncers and swings to entertain baby while you have the chance to explore yoga for YOU!

No prior yoga experience is necessary for you or your Sweet Pea! Bring your own yoga mat, water, and any gear needed for baby. And remember… all babies cry and will need to eat! We ask that you do whatever is necessary to tend to babies needs- you are not alone! All caregivers welcome- Male or Female.



SWEET PEA YOGA




| | | | | |
| --- | --- | --- | --- | --- |
| LOCATION | MONTH | SERIES | DATES | CLASS TIME |
| Sacramento | April | 4 Weeks | Tuesdays ~ 4/04, 4/11, 4/18, 4/25 | 11:30 am - 12:30 pm |
| Sacramento | May | 4 Weeks | Tuesdays ~ 5/02, 5/09, 5/16, 5/23 | 11:30 am - 12:30 pm |
| | |
| --- | --- |
| PER SERIES | COST: |
| 3 Week Series | $39.00 |
| 4 Week Series | $52.00 |
Pre-registration is required, class size is limited.

REFUND POLICY FOR CLASSES:
Cancellations that occur 2 weeks before class date: refund minus $20.00 processing fee.
Cancellations after that date and no shows are not eligible for a refund!!
"This class was so much fun! It was great having my son participating with me, as an observer, a weight, and getting to do a few moves himself! The workout was challenging, but seeing baby smile while being taken on a ride during warrior was serious motivation. The instructor, Andrea was amazing. My little one tends to get fussy towards the end of class, but as soon as she scooped him up he was all smiles again. I even got to enjoy final relaxation!" -Stephanie T
I love attending the Sweet Pea Yoga series; it has been such an amazing experience to share with my infant daughter. The class is a great way to get back into shape after pregnancy and delivery as the yoga poses focus on areas that are most important to new moms (tightening up the belly, stretching the upper back and shoulders). It's also a great way to find some relaxation and spend quality time with my little pea. Baby loves it too! She gets a stretch and massage at the start of every session. It's so much fun to incorporate her into the different poses. Cathy provides such a calming, welcoming environment for us both, we'll definitely be coming back again and again.- Anna
"Sweet Pea yoga at Herself Moms has been such a wonderful experience to share with my baby. We started the Sweet Pea classes when he was 3 months old and immediately we bonded through touch, sweet music, singing, and smiling. This class focuses on interactions with your baby through stretching, light massage and singing (Think "Row Row Row Your Boat" while swinging your baby AND in yoga position.) The room is wonderful and designed to be comfortable for mama and baby. There's plenty of swings, chairs, and toys to keep baby entertained. We are excited to attend any upcoming classes in the Sweet Pea series!" -Melissa S
"I recently took the Sweet Pea Yoga class in Roseville and absolutely loved it! It was such a special time spent with my baby that I will never forget. The very lovely and sweet instructor, Andrea, teaches the class while holding a baby doll so that you know ways that you can incorporate your baby into the poses. However, if your baby is sleeping or would rather hang out in a swing, that is fine too. Also, Andrea offers to hold any fussy babies so that the mommy can still get the workout. I have always loved yoga and this was the perfect way to get back into it after recently having a baby. I highly recommend!!" -Breanna

---
Must Have Tools for Labor
This is the class you and your partner cannot afford to miss.
If having your birth partner understand what to do with you as you enter labor is important to you,
THEN BE HERE.


| | | |
| --- | --- | --- |
| LOCATION | DATE | CLASS TIME |
| Sacramento | April 9 | 9:30 am - 1:45 pm |
| Sacramento | May 6 | 9:30 am - 1:45 pm |
| Roseville | June 11 | 10:00 am - 2:15 pm |
| Sacramento | July 16 | 9:30 am - 1:45 pm |
This class is designed so that the birth partners practice and learn techniques such as massage, breathing, positioning and comfort measures on mom so that they know what to do with mom while she labors and how to assist her in the process. They will go home with a "cheat sheet" to have on hand for labor. This is a very interactive class so after a time of teaching about signs of labor; true vs. false, watering breaking, when to go to the hospital.... then we actively practice all the techniques putting it together as the couples move from station to station simulating labor.
TAUGHT BY: Julie Hurst. Childbirth Educator and proprietor of Herself Moms.
CLASS COST: $80.00 per couple
REFUND POLICY FOR CLASSES:
Cancellations that occur 2 weeks before class date: refund minus $20.00 processing fee.
Cancellations after that date and no shows are not eligible for a refund!!
Must Have Tools for Labor: PRIVATE CLASS
If you are unable to join the Must Have Tools group class listed above, or have some specific issues that you would like to have addressed privately, this is the class for you!
Same great information as our group class, however, the focus will be just on you!
This class is taught by Julie Hurst and is only held at the Elk Grove Studio.
Cost is $200.00 and is due at the time of booking the class. Same refund policy applies.
To schedule call: (916) 789-1011
My husband and I took your "Must Have Tools For Labor" class yesterday (4/10/16), and I just wanted to let you know how sincerely much we enjoyed it, and how much more prepared we both feel. I was amazed at how in tune and connected I feel with him now about this process, and how much more confident I feel going into this as a first time Mom that I have the right tools and both a supportive / more knowledgeable partner. One of my fears has been the disconnect with him about labor, delivery, and him feeling helpless when we get to that point - you gave him invaluable instruction and guidance in an excellent, organized format. He logically understood the reasons behind the methods (which is important to him) but even more importantly, he understood emotionally for me the impact that his support will have. I was truly amazed at how he took the reins and really "coached" me and was excited to be able to offer his help! You truly are a gifted instructor and you know how to connect with the Dads (and Moms!) in a special way, and I cannot express in words how thankful I am that we signed up for this class...we were so nervous prior to going! THANK YOU for everything and I plan to sign up for as many other classes as I can through Herself Moms! ~AK 04/11/16
I am so pleased with our birth story and glad I took the Tools for Labor class with Julie. I found myself using so many different options that were taught to us in class. It was also helpful for Joe because he was very prepared and was able to support me through the whole process. He very much mimicked mommy's mood. We also took the breastfeeding class offered through Herself Mom and that has helped me along with breastfeeding and being able to prepare for growth spurts timeline mentioned in class. ~Liz 08/25/15
"Keep up the good work ladies- attend the tools for labor class because that was the most helpful class my husband and I attended. It really helped me be strong for labor and prepared us for this amazing journey. I have enjoyed prenatal yoga and all the good tips and advice that Julie gives us. Can't wait for postpartum sculpt!!!" - Helga
"I first want to start by personally saying thank you to Julie at Herself Moms. My husband and I could not thank you enough for all your guidance, support, and knowledge you provided. Being first time parents, we know that we would not have been prepared for the L&D of our first child. Additionally, the "Express Yourself" class has been more than helpful with nursing and we highly recommend the "Must Have Tools For Labor" class! Lastly, thank you for preparing me physically through the yoga classes, I felt strong and confident that I could physically and mentally make it through the L&D process." - Brenna C
"I just wanted to say thank you SO much for the amazing tools for labor class! Nic was dreading it even as we walked in and sat down. But your presentation of what his role and responsibilities would be completely changed after that class. After I've come to prenatal yoga two times a week for the last 20 weeks, I've been able to hear your experienced, educated and honest take on the decisions we as have over how our labor goes, but Nic hadn't had the chance to hear that side of it. After class he even said he would've just walked into labor and delivery and let the doctor do whatever, thinking she's the boss! But after your class he felt a sense of responsibility and now wants to walk in "throwing elbows" as he put it! Ha! He seems empowered now that he has a significant role in this labor and delivery, and I have you to thank for that. Now that we have ALL of these tools, our combined goal is to stay at home as long as possible and do this completely natural, which actually made me (gasp!) excited for labor! Never thought I'd say that! We both cannot wait to sign up for more classes. I truly do not know what I would've done if I hadn't found you and Herself Mom's. Thank you for all that you do!!!!! See you Tuesday!" - Danielle
"Thanks for all the positions and breathing techniques learned in prenatal and the Tools class. We used many to achieve the natural birth we had hoped for! "- Alicia W.

---
Survival Tools and Techniques for your Newborn
This class is perfect for expecting families, or families with a newborn, as well as, for Caregivers and Grandparents
| | | |
| --- | --- | --- |
| LOCATION | DATE | CLASS TIME |
| Roseville | April 30 | 3:00 pm - 5:30 pm |
The goal of this class is to help new parents adjust to the changes in bringing home a newborn. Parents who take the class are not as shocked that their world is rocking a bit off its normal axis, albeit in a new and marvelous way! Every baby is different. Every baby is born with their own temperament. We will explore why some baby's are the "easy" baby and why some tend to be a little bit more "high needs". We will talk about your reaction to the difference in temperaments and how it can affect family dynamics. We will cover "tools" to help you help your baby.
This class has a lot of information; we look at the newborn needs, temperament, brain development, and how that is linked to your response to them. I will show you tried and true techniques to help them adjust to their new world.
We will cover "wearing your baby"; is "co-sleeping" a good idea; products for baby and which to avoid; and what studies show where SIDS is most likely to occur (cheery note to end with!), and so much more.
Please join me, and let's explore the newborn/infant states.

FACILITATED BY
: Julie Hurst, Educator and Proprietor of Herself Moms
Grandparents or caretakers encouraged to attend, babies welcomed!!
Pre-Registration is necessary!
CLASS COST:

$40.00 per person

CLASS COST:

$50.00 per couple
REFUND POLICY FOR CLASSES:
Cancellations that occur 2 weeks before class date: refund minus $20.00 processing fee.
Cancellations after that date and no shows are not eligible for a refund!!
"The Newborn Survival Tools class has been my favorite class of all! I do not know what I would do without all that valuable information. Julie teaches you about the different states of a newborn, so that you know when your baby is ready for visitors, when your baby is ready to learn, and when your baby may be feeling overwhelmed. You'll learn about how your baby builds trust with you, whether you should develop a routine with your baby, and whether you are spoiling your baby with your actions. I loved learning about all the different calming techniques, something that all moms will need at some point. I feel more comfortable about SIDS and knowing when to introduce a bottle, a pacifier, tummy-time, etc. Julie will go over how to best bond with your baby and what baby products you should not use on their precious little bodies. There are so many products out there that other moms may be using, but that are not safe for your baby (for example, no Bumbo!), and Julie will walk you through what you can pass on the next time you're out shopping and what products will make your life easier. This class helps you to learn the answers to questions you may not even know you had and definitely makes you feel much more prepared to bring your little one home!"- Lesley
"My husband can't stop raving about your Survival tools for baby class Julie. It was JUST what we needed. Made our day really! SO much better than the hospital class!"- Abhilasha W.
"Testimonial from a Mom with a 6 month old: "I have to tell you that through all this learning & prepping to be a parent it has become more & more apparent that your Newborn Survival Class was probably the most realistic & applicable class we took. Seriously.. Jeff & I were talking about how that was so insightful even in our newborn fog. Thank you so much for coming into or lives.. We are ever so grateful" ~ Ana 9/2016

---
Breast Feeding Boot Camp
Boot Camp: dictionary.reference - A training camp for new recruits
Herself Moms is offering a researched based Breast Feeding class designed to support the Mother/Baby Journey
| | | |
| --- | --- | --- |
| LOCATION | DATE | CLASS TIME |
| Roseville | April 23 | 10:00 am - 12:00 pm |
Taught by Internationally Board Certified Lactation Consultant
OUR CLASS WILL COVER:
* The best evidence-based practices
* Prenatal preparation
* Labor, Delivery and Postpartum hospital care to ensure successful breastfeeding
* Methods to protect mother's milk supply
* How to prevent common complications
* Ways to keep the newborn breast-oriented
* What is "Normal" baby behavior
* Your Partner can be your best support and helpmate
What have you "heard" about Breastfeeding? Research shows us that it is the best for baby, but friends, relatives have told you that it's hard, painful, demanding. Well it can be…..
but with knowledge, preparation, support, and sheer determination, you can give your baby the best food out there,
and your body manufactures it!
Amazing!!
(If you have been diagnosed with PCOS, Ovarian Cyst, Diabetes, Hypothyroidism, seek Prenatal Lactation assistance)
Disadvantages for Mothers and Infants in giving NON-HUMAN Milk to the Infant
Moms
Increased Metabolic Syndrome
Increased Premenopausal breast
Cancer
Increased Osteoporosis
Less Deep Sleep
Increased Depression
Increased Type II DM
I

nfants


Increased Cancer
Increased respiratory illnesses
Lower IQ
Heightens risk for Asthma,
Atopic disease in at-risk infants
Less touch (up to 50%)
Increased Obesity
Increased DM 1 and DM 2

TAUGHT BY: Jennifer Pettus, IBCLC Lactation Consultant
Pre-registration is required ~ SPACE IS LIMITED
CLASS COST: $50.00
To register for this class please visit: happywithbaby.com/classes

---
Mine, Yours, Ours: A Parenting Survival Guide to the Toddler Years ~ Ages 1-3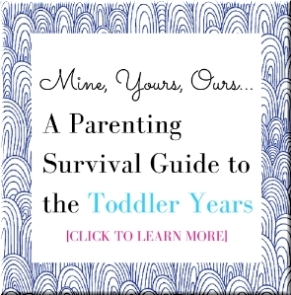 | | | |
| --- | --- | --- |
| LOCATION | DATE | CLASS TIME |
| Sacramento | TBD | TBD |
Remember thinking:
Parenting is going to be SO much easier when my baby can finally start to move and communicate? Whoops!!
Toddlerhood is one of the fastest stages of growth for your child and your brain. You are setting the foundation right now for what parenting and your family life is going to look like for the tween and teen years. Come join us and learn the most effective strategies for parenting your tiny human and be the envy of the other moms on the block for how easily you manage the tantrums, conflict, and behavioral issues that are common at this age.


You will learn:

• Effective discipline techniques for your child's age and stage of development
• Where tantrums come from and how to best handle them
• Dispel common myths about child behavior
• How your parents are affecting your parenting today
This will be a very interactive class, so please be ready to enjoy some activities and participate. There will also be time for questions and story-swapping about those amazing toddlers!
And because we know that implementing new parenting skills can come with questions, we also host a follow-up webinar call where we will answer any additional questions that may come up.
The call takes place approximately 1 week after the class, call-in details will be provided during the class. The call lasts for up to an hour or as long as there are questions. And don't worry, if you can't make the call it will be recorded for you to listen later. This call is included in the cost of enrollment.
REGISTER ONLINE AT: happywithbaby.com
FOR QUESTIONS: call Catherine at (916) 718-9501
EMAIL: catherine@happywithbaby.com

Taught by: Marriage and Family Therapist Catherine O'Brien (from Mine, Yours, Ours: Relationship survival guide for baby's first year) and
Elizabeth DeFazio RN, MFT Intern.
Bring your partner or spouse to settle some of those parenting differences of opinion!
To register for this class please visit: happywithbaby.com/classes

---
Mine, Yours, Ours: Finding Your Calm as a Momma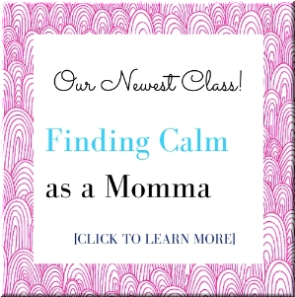 | | | |
| --- | --- | --- |
| LOCATION | DATE | CLASS TIME |
| Sacramento | Friday, April 28 | 6:00 pm - 8:00 pm |
It's hard to fathom the overwhelm, panic or rage you can feel at times as a mom until you become a mom yourself. We have so much on our plates and we're expected to do it all. And even the most zen-like mommas can get rattled at times, when dinner is burning on the stove, the smoke detector is going off, the baby is crying, and you're tripping over the dog…. Sometimes it feels like everything is happening all at once. For most moms, it feels like there is a constant stream of stress--things to worry about, things to get done, things to make decisions about, not to mention people who need your attention every waking moment. You might feel you are struggling to figure out how to find the calm and clarity that you once had (or maybe that you always wish you had). The key is having the right tools in your back pocket to shift back to a place of serenity with a clear mind when it seems like you're surrounded by chaos.
In this class, we'll learn how to trigger the calm response in order to regain mental clarity and emotional balance by tapping into limbic calming techniques that work from the inside out.
• Learn how to meet the demands of your day without falling into overwhelm by keeping your biochemistry balanced and resilient.
• Regain mental clarity and emotional balance by tapping into limbic calming techniques that work instantly.
• Discover the tricks to shift our mental states back into a place of temperance after you've lost your cool and are spiraling down, to regain control and incisiveness in any situation.
You're invited to an evening full of learning and tools specifically designed for moms and moms-to-be who want more calm, clarity and connection in their everyday lives. I'm going to go through 5 categories (aromatics, breath, nature, nervous system, and energy work) in this class and share one or two specific tools for each to give you a concrete example of how to use that category in your everyday life when you feel the rush of stress come over your body. Space is limited. If you have questions about registering please call.
REGISTER ONLINE AT: happywithbaby.com
FOR QUESTIONS: call Catherine at (916) 718-9501
EMAIL: catherine@happywithbaby.com


Facilitated by: Catherine O'Brien, M.A. Licensed Marriage and Family Therapist, Certified Gottman Educator, and Mother
To register for this class please visit: happywithbaby.com/classes

---
Music with Miss Helen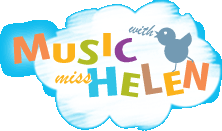 Introducing the World through Song and Dance

| | | |
| --- | --- | --- |
| LOCATION | SERIES DATES | CLASS TIME |
| Roseville ~ Fiddle-dee-dee | Saturdays, Jan 28 – May 20 (15 classes) | 10:30 am - 11:15 am |
| Roseville ~ Hickory Dickory | Saturdays, Mar 4 – May 13 (10 classes) | 9:30 am - 10:15 am |
| Sacramento ~ Fiddle-dee-dee | Wednesdays, Feb 1 - May 24 (15 classes) | 10:30 am - 11:15 am |
| Sacramento ~ Hickory Dickory | Wednesdays, Mar 1 - May 10 (10 classes) | 9:30 am - 10:15 am |
| | ** PLEASE NOTE "NO CLASS" Dates on the HerselfMoms Calendar or the Kindermusik Website | |
You'll witness your child's developmental evolution in language skills, literacy, listening, problem solving, social skills, self-esteem, and musicality. And it happens within a nurturing environment-full of energy, imagination, music, dancing, and playful delight. Miss Helen offers two different tracks of musical curriculum: Kindermusik classes and her own Music with Miss Helen classes.






For more information and to register call Miss Helen at (916) 601-5084

or go to

www.musicwithmisshelen.com

Pre-Registration is required.

Gift Certificates & Sibling Discounts are available!

---
GroovaRoo™ Prenatal & Babywearing Dance
| | | |
| --- | --- | --- |
| LOCATION | DATES | CLASS TIME |
| Sacramento | Mondays | 10:45 am - 12:00 pm |
IN OUR GROOVAROO DANCE™ CLASSES, WE HOPE TO CREATE A SAFE, SACRED,
AND SOULFUL DANCE EXPERIENCE FOR YOU AND YOUR BABY.
GroovaRoo is more than a dance or exercise class (although you will get a good workout). GroovaRoo is a community of fun-loving folks who come together each week to move and connect with their babies (both in the womb and out) and one another to soulful, feel-good tunes. Sacramento GroovaRoo classes are all-levels, open to all caregivers, and are taught by certified instructor, Jillian Van Ness. No prior dance or babywearing experience necessary.
PREREQUISITES
1. Baby must be at least 6-weeks-old. There is no maximum age or weight-limit.
2. Mom must be cleared for exercise (post-birth) by her doctor.
3. Must have access to one of the approved carriers*
* If you cannot immediately purchase or borrow an approved carrier to bring with you,
please contact Jillian ASAP to see about borrowing one from the library during class.
*CARRIERS APPROVED FOR CLASS
Soft Structure

(e.g. Tula or Ergo)

Stretchy

(e.g. Moby)

Mei Tai

(e.g. Babyhawk)
Woven wraps are also okay for class if you are very familiar/comfortable using them. Baby Bjorns and ring slings are strictly prohibited as they do not offer baby and/or caregiver adequate support for dancing.
COST
Payment must be received prior to the start of class. Punchcards are valid at all locations.
• Drop In = $16 (Cash or check only. Exact change is appreciated.)
• 4 class pass = $56 ($14/class)
• 8 class pass = $92 ($11.50/class)
• 12 class pass = $126 ($10.50 class)
Class passes are exclusively for Jillian's GroovaRoo™ Dance classes and can be purchased
here
.
For class updates/announcements or to RSVP for a class, please join the GroovaRoo™ Sacramento Facebook group:
https://www.facebook.com/groups/groovaroosac/
MORE DETAILS ON THE WEBSITE:
http://www.jillianvanness.com/groovaroo-prenatal-babywearing-dance-classes/
FOR QUESTIONS: contact Jillian at (530) 426-2278
hello@jillianvanness.com

---
Infant Massage ~ Sacramento
| | | |
| --- | --- | --- |
| LOCATION | 3 WEEK SERIES DATES | CLASS TIME |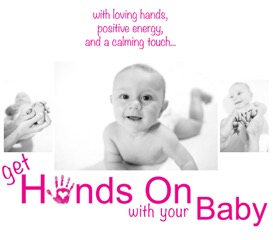 If you have a little one or baby on the way
you will not want to miss learning infant massage in 2017!
Every parent & baby that take the Sacramento class will receive a dated hand/foot print impression that will be displayed at Herself Moms Sacramento. Throughout the year the display of hands will grow and we will be able to see how many babies receive the loving gift of massage in 2016. At the end of the year each parent can take home their prints as a memory. Many changes occur in the first year of a baby's life. Changes for the baby as well as changes for parents, families, and household routines.

There are lots of new discoveries, sometimes fun, and sometimes challenging.
Bonding & Attachment

Regulate Sleep Patterns

Reduce gas pains & digestive discomforts

Stimulate Cognitive Skills

Strengthen Confidence & Security

Increase Immune Responses

Provide a Positive & Playful Connection

and so much more!
<![if !vml]>
<![endif]>
About the Class . . .
This class is truly a baby led class and little ones are openly welcomed to come in any state they are in. Throughout the class babies may need to rest, eat, play, and cry and that is completely encouraged! This course is taught in 3 class sessions that last 1 hour & 15 min each. Each week we will learn to massage a body part and continue to build on that throughout the course with lots of time to repeat and practice. By the end of the course you will feel confident in your massage routine with your baby. Each class time will also include information about infant massage as well as a discussion time to address any questions, concerns, or issues that new parents may be facing. The warm, comfortable, and calm environment of this class will help strengthen the bond with your baby as well as the bond with the group.
Details
AGES: Very early newbornds to pre-walkers (approximately 1 week - 10 mo)

COST OF THE SERIES = $125 (Individual or Couple)
Must have 5 babies to hold a class.
Cancellations that occur 2 weeks before the class date may be refunded minus a $10 processing fee.
Cancellations after that date or no shows are not eligible for a refund.
Sign-up for Infant Massage Today:
CONTACT: Kristen Breaux 916-768-0344 (call or text)
EMAIL:
kristenbreaux@gmail.com
WEBSITE:
onewithinmassage.com
TAUGHT BY: Kristen Breaux-CMT
Space is limited, so REGISTER soon!
What moms are saying about Infant Massage...
"This is an amazing and empowering class for first time parenting!" - May 2015
"I learned great techniques, and liked the group setting so she could interact with other babies." - July 2015
"Kristen is very patient and flexible with all the variables babies bring. She is encouraging not only in regards to massage but also in helping us as new moms discover our babies." - May 2015
"I learned about how to help with gas and digestion issues." - May 2015


---
Bonding & Baby Massage ~ Roseville
| | | |
| --- | --- | --- |
| LOCATION | 3 WEEK SERIES DATES | CLASS TIME |
Bonding isn't something that happens automatically.
It's a physiological phenomenon that requires ongoing cultivation, practice, and investment. Baby Massage is an incredible tool to enhance bonding and class is a great place to start!

When we make skin-to-skin and eye-to-eye contact with our babies during massage routines, the production of Cortisol (stress hormone) temporarily ceases while simultaneously, the production of Oxytocin, Serotonin, and Prolactin (bonding and growth hormones) increases. Which means both baby and will feel the positive effects!
Learn to safely to massage your own baby in this fun and educational,
three week series
. You and/or your partner will massage your own baby during lessons and will learn invaluable skills to enhance and relieve:
Promote bonding
Help you y fall asleep faster, sleep deeper, and longer
Ease digestion, gas, and constipation
Reduce crying
Instill body awareness, self-esteem, and respect
Promote relaxation through the release of nurturing hormones such as Oxytocin
Ease communication by tuning you into your babies verbal and non-verbal cues
Aid in healthy weight gain
Enhance neurological development
Improve circulation, muscle tone, and respiratory output
Uplift and enliven you as the caregiver
Empower dads, grandparents, and other caregivers with tools to soothe and connect with baby in the early months<![endif]-->
Taught by Jillian Van Ness, CMT
Certified Pediatric Massage Therapist (CPMT), Certified Infant Massage Teacher (CIMT), and Watsu® Aquatic Massage Practitioner.








Jillian's Infant Massage classes are 100% child-led. All babies and families are welcome! Classes are fun, hands-on, and typically taught in a one-hour, group class format over the course of 4-weeks. Please note: you are the absolute best person to give massage to your baby and will massage your own baby during class.

In addition to being a Certified Pediatric Massage Therapist (CPMT) and Certified Infant Massage Teacher (CIMT), Jillian also studied Music Therapy and worked as a Ropes Course Facilitator for many years; weaving music and playfulness, into all her classes and sessions. She loves working with little ones and their families, and can't wait to see your smiling faces in class soon.
AGES:
3-weeks-old through pre-walking
COST OF THE SERIES =
$125*
Tuition includes a spot for your child and up to two caregivers.
Payment is due prior to the start of class and can be payable by check, credit card, or PayPal transfer.

*Register with another family/mom and SAVE $5 each!

TO REGISTER, PLEASE
CONTACT JILLIAN ASAP
call or text :: (530) 426-2278
email :: hello@jillianvanness.com
For more information, please visit Jillian's website


*Must have at least four confirmed families to run the series.
What parents are saying:
"It was such a sweet way to bond with my baby daughter and watch my husband get more connected with her through massage too."
"We have immediately seen a positive reaction from our daughter (especially with her digestion)."
"Jillian is such a bright spirit and combines her vibrant energy with her outstanding knowledge and expertise of the human body and body work. Her classes are warm and welcoming. I would recommend them for any family as a way to bond with your baby and partners."
"I was able to take away great ways to calm and comfort my child in multiple settings with ease. She is a great instructor who listens to what you want to take away from the class and makes everyone feel confident in their abilities to soothe their children. My only regret was not taking the class sooner!"
"I would recommend Jillian's class to all new parents! Her calm demeanor and willingness to help and connect was extraordinary! I always looked forward to coming to class with my wife and our wonderful daughter."
"The environment was always welcoming, the vibe always calm, the music always great!"
"Getting that many smiles out of your baby is pretty darn awesome."

---
SACRAMENTO: 3385 LANATT ST. STE D, SACRAMENTO, CA 95819 · ROSEVILLE: 151 N SUNRISE AVE STE 907, ROSEVILLE, CA 95661
Herself Moms © 2016 Website by Sacramento Web Design